Wharton Portable Buildings of East Bernard, TX has Derksen Buildings. Derksen Portable Buildings and sheds are extremely popular in East Bernard, Texas because of the quality building and materials used to make their portable buildings.
---
Wharton Portable Buildings East Bernard
, Texas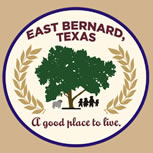 East Bernard
is a city in Wharton County, Texas, United States. The population was 1,729 at the 2000 census U.S. Highway 90 Alternate and Texas State Highway 60 intersect within the city limits.
Wikipedia
---

Educational Philosophy / Mission Statement

All students will develop essential academic skills and acquire a knowledge base upon which to build lifelong learning. Citizenship, economic responsibilities, heritage, logic, independence, creativity, and communication shall be emphasized. To fulfill this mission, instruction must be of the highest quality, equity must be maintained for all students, and educators shall be accountable for results.

The Community

East Bernard, an early Texas settlement, is primarily a residential area located in the fertile farm area approximately 45 miles southwest of Houston. This location provides the best of two worlds; the pleasure of small community living and close proximity to the cities of Houston, Rosenberg, and Wharton. In East Bernard, most simple pleasures are a reality. The good life means a quality education, low crime rate, and great community spirit.

The Schools

East Bernard ISD has one elementary school (PK-4), one junior high (5-8), and one high school (9-12) with an average daily attendance of 865 students in the 2008-2009 school year. The average class size is 19 in the elementary grades and 15-18 in the secondary grades. There are 182 square miles in our District.
---
Americans throw away thousands of dollars every year for rented mini-storages. Wharton Portable Buildings gives you the opportunity to own your storage building with very little down and easy monthly installments, by offering a Rent-To-Own option. Come by our lot to visit with one of our friendly team members and let them help you custom design your new Derksen building or pick your favorite from the inventory at our location in Wharton, Texas.

Ask about our FREE delivery! Make sure you meet all the delivery requirements here. Delivery space is important too.

(979)532-8254
Financing available or Rent to Own

Buy or Rent-to-Own

with No Credit Check!

Rent to own was established as an alternative to commercial storage. The low monthly rental rates are comparable to commercial storage rates per square foot, however, our Rent to Own program allows you to have your storage facility in your own backyard. You are not required to fill out a credit application, nor are you required to keep the building. If your building becomes a financial burden or if for any reason you no longer need the building, simply contact us and we will promptly pick it up and your credit will remain untarnished.
Please complete our quick and easy online application and
we will call you to verify and schedule your delivery.
NO credit check! Easy!
More Sizes Available!

Our buildings are available in custom sizes. Please contact us today and let us know what size building is right for you. We deliver almost anywhere as long as you meet our delivery requirements. Come to the Derksen Building location in Wharton, TX or give us a call.

(979)532-8254

All prices are subject to change without notice.

Time to get a Derksen Building!
Derksen Portable Building Product Line

---
Carport Sizing Chart:


12' Wide - 1 Car, Truck, SUV
18' Wide - 2 Compact Cars
20' Wide - 2 Mid-Sized Cars, Trucks, SUV's
22' Wide - 2 Full Size Cars, Trucks, SUV's
24' Wide - 2 Full or Oversized Cars, Trucks, SUV's

Options:


Full Gables
Extra Sheets
Service Doors
Extra Height
Windows
Roll-up Doors (6x7 -12x12)
Wind and snow bracing available for all buildings.

Measuring Guidelines:

We recommend that you measure the vehicles to be covered using the following procedure. Measure the width of each vehicle and then add 5' to accommodate the opening of the doors to each vehicle.

Sizes Available in 30' - 40' Wide



| | | | | | |
| --- | --- | --- | --- | --- | --- |
| 12x20 | 12x24 | 12x28 | 12x32 | 12x36 | 12x40 |
| 18x20 | 18x24 | 18x28 | 18x32 | 18x36 | 18x40 |
| 20x20 | 20x24 | 20x28 | 20x32 | 20x36 | 20x40 |
| 22x20 | 22x24 | 22x28 | 22x32 | 22x36 | 22x40 |
| 24x20 | 24x24 | 24x28 | 24x32 | 24x36 | 24x40 |

(979)532-8254

Color Choices:





Black Trim Available Also available in White


Color swatches are approximate and may vary from actual material.
Carports for every use. Come see them at our location or contact us for a delivery!
custom design and installation available
Wharton, Texas Carports are for sale at Wharton Portable Buildings
---
---
Derksen is Simply A Better Choice for your Outdoor Building!
Treated for everyday durability

LP® Smart Side® products are no made of wafer, chip or particle board. In fact, our engineered woods products are made with our Treated Wood strand Technology so you can rest assured your structure will provide years of beautiful service.

Extra Protection, Tested Tough

All LP SmartSide products are treated with our proprietary Smart Guard® process to resist fungal decay and termites in harsh environments. Tested in Hilo, Hawaii, LP SmartSide products continue to resist structural damage, even after years of exposure to thriving termite colonies and excessive moisture!

Beauty that's worth a second look

It takes only one look to notice the rich cedar grain texture and undeniable beauty of LP SmartSide products when compared to typical pine siding It's a premium choice that gives your outdoor structure an attractive custom-built look!

A warranty that protects your peace of mind

All LP SmartSide products feature a 5/50 year limited warranty, one of the best warranties in the industry. You can feel confident that you have made a better choice for lasting durability and beauty.

* 5-year, 100% labor and replacement feature.

* 50-year prorated, limited warranty on substrate.
Wharton Portable Buildings - Wharton, Texas - Derksen Buildings